MAY 2003
TNT News, Get It Here!
You can catch The Tennessee Twin near the end of May at The Railway Club as a part of the MINT RECORDS showcase at Vancouver's New Music West! TNT's set time is at 9:30PM that night. It really looks like a great lineup this year!
Also, Cindy has been very busy with acting school studying under Nancy Sivak at the Lyric School of Acting in the past year and a half. And, seeing as she had so much fun in Blaine Thurier's last film production: 'Low Self-Esteem Girl', she's at it again, working her part as 'Sally' in a new production entitled 'Male Fantasy' to which they are also hoping to get into this year's Toronto Film Festival! Best of luck ladies and gents! Oh, and if you were wondering who the lead man was; it's no other than Canned Hamm's Rob Dayton! How purrfect!
JANUARY 2003
Get It Here 2nd! Or Happy New Year!
The pictures are in and the yamakas are top of the fashion scene! Check out pictures of The Christ Killers and more taken from this year's Canned Hamm Christmas Party 2002 at the Canned Hamm website (http://www.potlatch.net/hamm/CHRISTMASSHOW.html) and gosh darnit, Happy New Year to all... and to all a good... year!
DECEMBER 2002
Cheer Up Your Holidays With Some Hamm
Join members of The Tennessee Twin as they show off musical prowess this Friday when they pop on stage with The Christ Killers! You loved their name, now hear them play live! The Christ Killers are members of The New Pornographers, The Gay and of course The Tennessee Twin. Join them at The Picadilly Pub on 620 Pender Street in Vancouver this Friday night for some holiday cheer at the Canned Hamm Christmas Party! Sure to be a good time, even if you don't like Christmas.
NOVEMBER 2002
The Tennessee Twin Play Your Town
The Tennessee Twin are back on the horse and will be at a pub near you for a show this week (Nov. 9). Check out the Shows section to see what's up, maybe you have a ticket to this SOLD OUT show already? Looks like the line-up is white HOT! The super cool lineup consists of fellow label-mate on Mint Records; Neko Case, as well as (in the words of Miss Cindy Wolfe 'a killer bluegrass band') Jim & Jennie and the Pinetops! The show starts with The Tennessee Twin at around 9PM on Saturday night at a Pub called Thursdays in Victoria! You won't want to miss this one!
SEPTEMBER 2002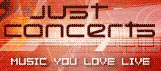 The Tennessee Twin on Just Concerts and Radiosonic:
In case you haven't noticed in the downloads section, there's a great little chunk of Tennessee Twin live session songs for you to download courtesy of Canada's CBC Radio, Radiosonic and Just Concerts! The link to the actual Just Concerts Tennessee Twin page is here: http://www.justconcerts.com/concerts/concert.cfm?Concert_Id=113&Act_Id=165&Concert_IsLive=0 .
Be sure to watch out for the airing of this on the CBC show Radiosonic in their 'In Session' portion of the show on the 21st of September (this month!) at 8PM. Get your tape cassettes ready for recording because Radiosonic airs every Saturday night! Check the show section on this website for more complete details or link to the Radiosonic website to find out more.
Coming soon! The Tennessee Twin has the T-shirt design just for you! If you haven't seen them live yet, check the 'shows' section to see when they'll be playing in your town next! New dates coming soon! Also, be sure to check out the rollicking adventures of The Tennessee Twin on the road! Click on the Tour Diary link above to find out what happened!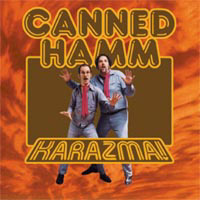 Canned Twin Hamm?
The Tennessee Twin just finished recording a track on now infamous vegas-style indie rockers Canned Hamm's upcoming album. One fan had this to say about Canned Hamm's 2001 album 'Karazma':
"Anyway, the album is great. "We'll Entertain You" is extremely hillarious, even without the visual stimulus, (which admittedly, adds a lot during s*it like "Father & Son"). Tracks 3-6 ("Father & Son," "Karazma," "High On Life," & "Karaoke Lady") drag a bit, especially the lattest (!!), but the brilliant power-ballad "I Kissed All the Girls At the Party" is a perfect foray into that "genre." "Bubble Bath" features wildly creative and interesting call-and-response vocals, "Shortnin' Bread" is an interesting oldies cover, where the Hamms display far greater ability to choose songs to cover than the Fabs ever did (Chuck Berry!? That's so cliche!), "Platonic Friend" addresses the depths of the human experience effectively, and "Bells Of Sex" is the clear highlight of the album.
Oh! The production! Brilliant. An abandoning of the Phil Spectoresque wall-of-sound so frequently (ab)utilized (!!) by modern groups, Peter Mills and Stephen Hamm decide to let the melody and lyrics speak for themselves and go "old-skewl" with a cheap Casio keyboard approach, similar to the approach utilized by Nirvana on "Bleach," which was recorded for under $700! One gets the impression that Messrs. Hamm didn't even spend $70 on this one, but, like intelligent investing in a diversified portfolio, containing both high-risk and low-risk stocks, their approach pays off handsomely." - Ben Dweck
Canned Hamm's new work-in-progress will tentatively be entitled "Karazma Reimagined" according to our source. The concept for this new release is basically to have Canned Hamm's friends' bands remake versions of songs from CH's first album. News has it that The Tennessee Twin -truly- got assigned to remake the classic track "High On Life". Apparently TT guitarist, Shane Nelken, has a hilarious monologue in the middle of the song! Friends in the CH camp are not sure on the release date but we'll have more news for you as the time approaches. In the meantime, visit the Hamm's here for the latest: cannedhamm.tv


The Tennessee Twin Page on New Music Canada:
Check it out, The Tennessee Twin now have their very own page on New Music Canada online. Go there and download some songs from the new album 'Free To Do What?' or hang around and check out other cool Canadian bands as well...
http://www.newmusiccanada.com/Tennessee Twin Link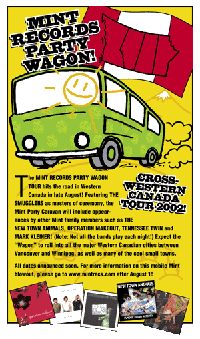 JULY 2002
Taken from the MINT Records' Newsletter:
Mint Records Party Wagon Tour
The Mint Records Party Wagon tour will be hitting the road in Western Canada in late August, featuring The Smugglers as masters of ceremony, with several other Mint bands in tow, including but not limited to, the New Town Animals, Operation Makeout, Tennessee Twin and more. Expect the Mint Party Wagon to roll into all the major cities in Western Canada between Vancouver and Winnipeg, as well as many of the cool small towns.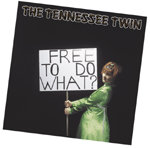 Out Now: The Tennessee Twin's "Free To Do What?" Full-length Album!!
Cindy and Co. will also be going out on the road in late August, not only as part of the Mint tour, but also on their own. Western Canada will be the target, with dates throughout. For more information or if you can help out with booking the tour, email Cindy at cindywol@vpl.ca

Check the SHOWS section for more updated Tennessee Twin dates!
GO --> HOME
Last Updated: 05.15.03; updated may news.
........................................................................................................
Design & Layout: Modern Soul Records, 2002
All content & images © The Tennessee Twin except where noted.
Kindly ask permission before using anything from this site please.